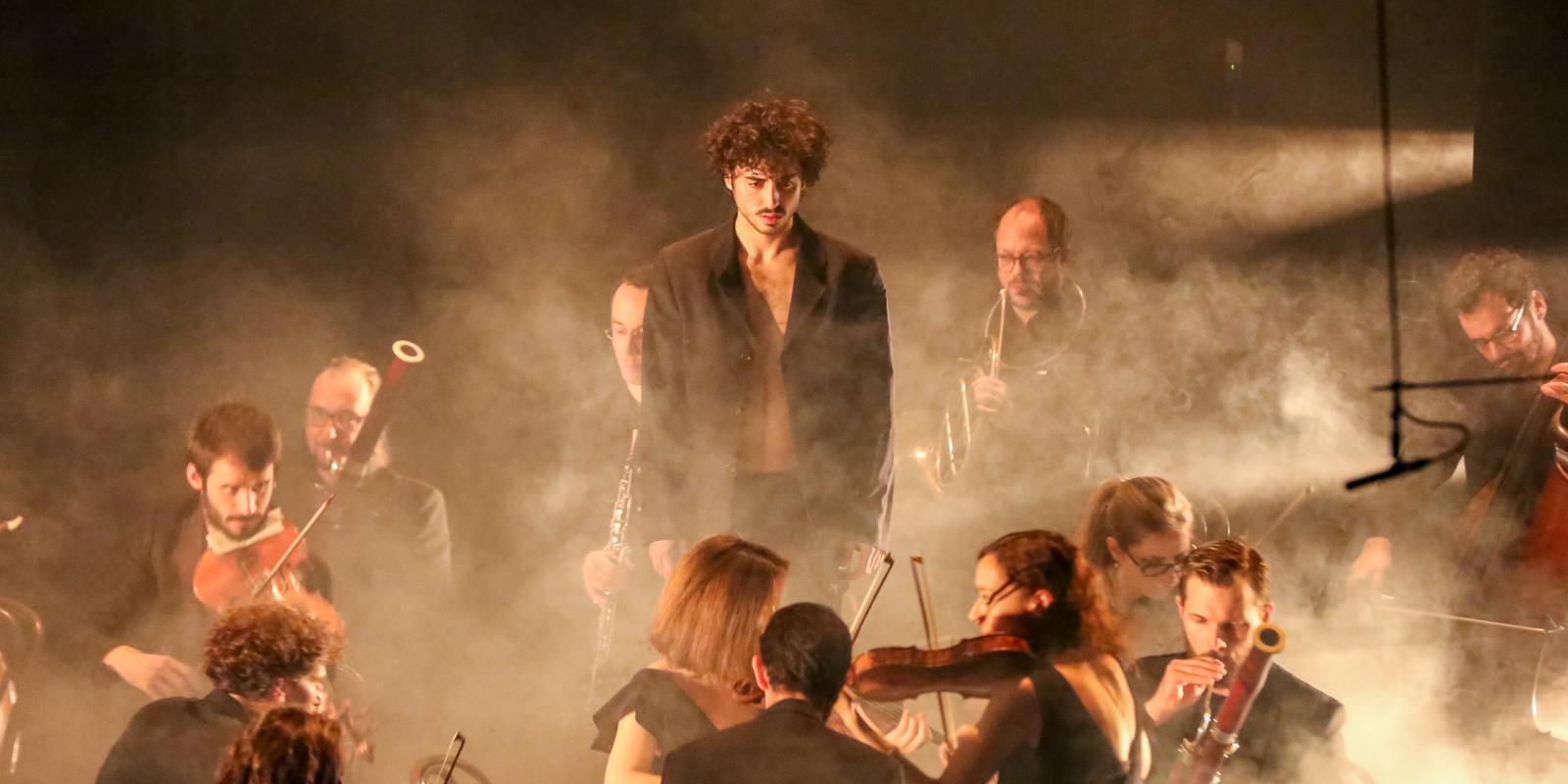 Identified by his mentors as a teenager as an exceptional talent, Martí Corbera began his career as a flamenco dancer. He soon decided to extend his art to other artistic disciplines such as film, writing and improvisation.
After joining the prestigious Real Conservatorio de Madrid, he was hired by the Swiss dance company, Flamencos en Route, renowned for its work with flamenco and contemporary European dance trends. Later, with the Ballet Flamenco de Andalucía in Seville, he collaborated with a large number of choreographers famous for their strong and profound projects around flamenco and the artistic discourses linked to its traditions. These include Patricia Guerrero in Deliranza, Sara Jiménez in Adioses and Karen Lugo in El fuego fatuo.
Martí Corbera later moved to Berlin, where he became interested in a form of dance that was closer to the theatre and that emphasised the body and its motor skills. There he collaborated with the choreographer and dancer Juan Kruz Díaz de Garaio, creating pieces about death, love and the different stages of life. Under the direction of the choreographer, he has participated in the shows "lll" with the violinist Midori Seiler, "La Danse du Soleil" with the Geneva Camerata and "Arena" with the dancers Rocío Molina, Clémentine Deluy and Sara Jiménez.
Martí Corbera is currently developing his own creation entitled "Amor Vincit Omnia" with the director Elean del Sol.