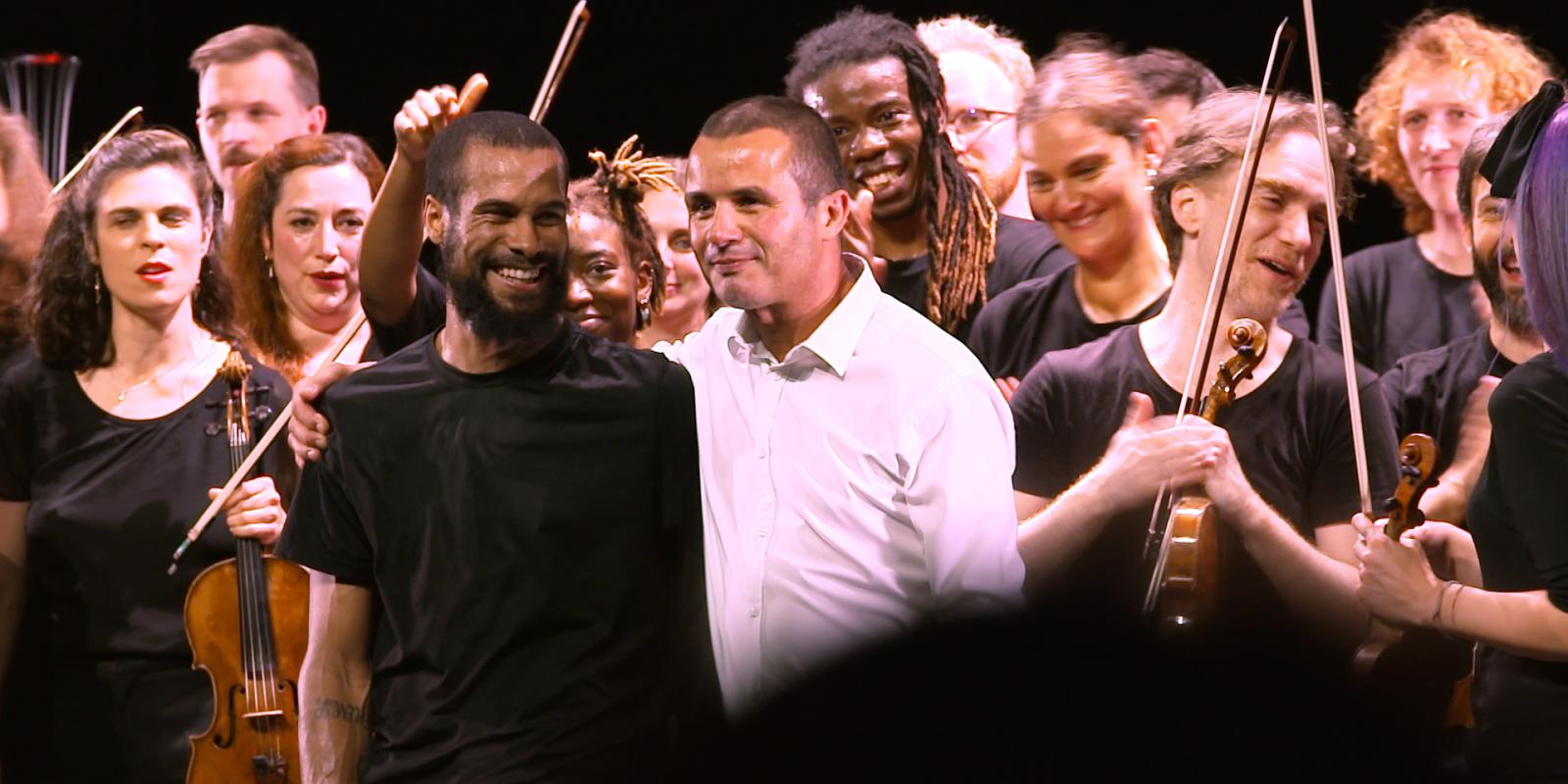 Kader Attou
Choreography and scenography
Recognised as one of the greatest pioneers of contemporary dance and hip hop dance, Kader Attou continues to revolutionise the world of choreography and urban dance. Through a humanist approach that fuses genres and cultures, Kader Attou has been helping to integrate the world of hip hop into today's choreographic language for many years. As a child of immigration, he explores the questions of identity, difference and otherness, in order to transform them into a place of convergence where a community of bodies and emotions is built.
From the very beginning, Kader Attou was passionate about urban dance, which he considered to be an artistic discipline of exceptional poetry and strength, as well as means of question the human condition. In order to further develop this approach, he created the Accrorap Company with several young dancers, which later became one of the most important contemporary dance companies in the world.
Today, his choreographies have become absolute references in the field - we can mention the shows Prière pour un fou, Anokha, Douar or Les corps étrangers.
In 2008, Kader Attou was appointed director of the Centre Chorégraphique National de La Rochelle, becoming the first choreographer from the hip hop world to head a national institution in France. In 2013, Kader Attou was promoted by the President of the French Republic to the rank of Chevalier de l'Ordre des Arts et des Lettres and in 2015, he was also named Chevalier dans l'Ordre National de la Légion d'Honneur.