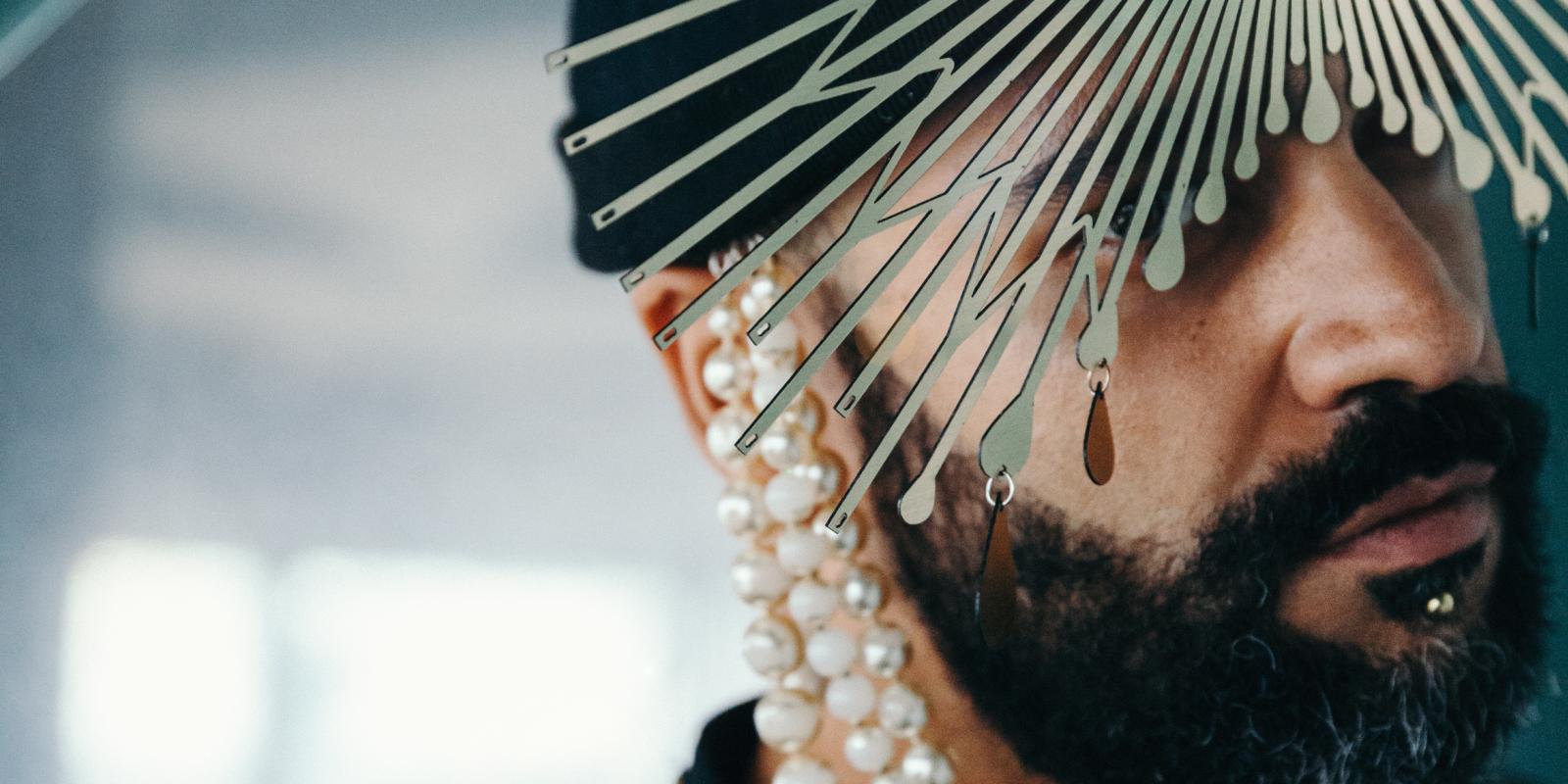 AURUS aka Bastien Picot presents the Maloya of his roots in an orchestral and percussive pop setting, reminiscent of Nakhane, Peter Gabriel or Woodkid. After successful performances at the MaMa Festival, SAKIFO, Bars en Trans and the Francofolies de la Réunion, AURUS has been named "Artiste Révélation du Chantier des Francofolies" for 2021 and "Coup de cœur de la Confédération des Francofolies".
His first album Chimera is a chimera, a hybrid album. Created between Paris and Reunion Island, this opus is an intuitive and tribal journey in which what seems irreconcilable meets and merges: atmospheric melancholy and tribal or even military rhythms, lunar ballads and the tonic light of tracks inviting to trance, all of this enunciated in English and Reunionese Creole.
After the musical adventure of the 3somesisters, of which Bastien Picot was one of the founders, AURUS was born as an almost vertiginous power of return to oneself, following an intense and hectic collective adventure, a deep questioning of one's relationship to the world, to the other, to society. It is in the meanders of its own melancholy and its luminous hopes that Chimera was born, like a vertical thread woven from its roots to the heavens.
AURUS takes a sharp look at the society in which we live. He questions our relationship with animals, time, the mental load or the distortion of our perception of the world created by the screens that surround us.