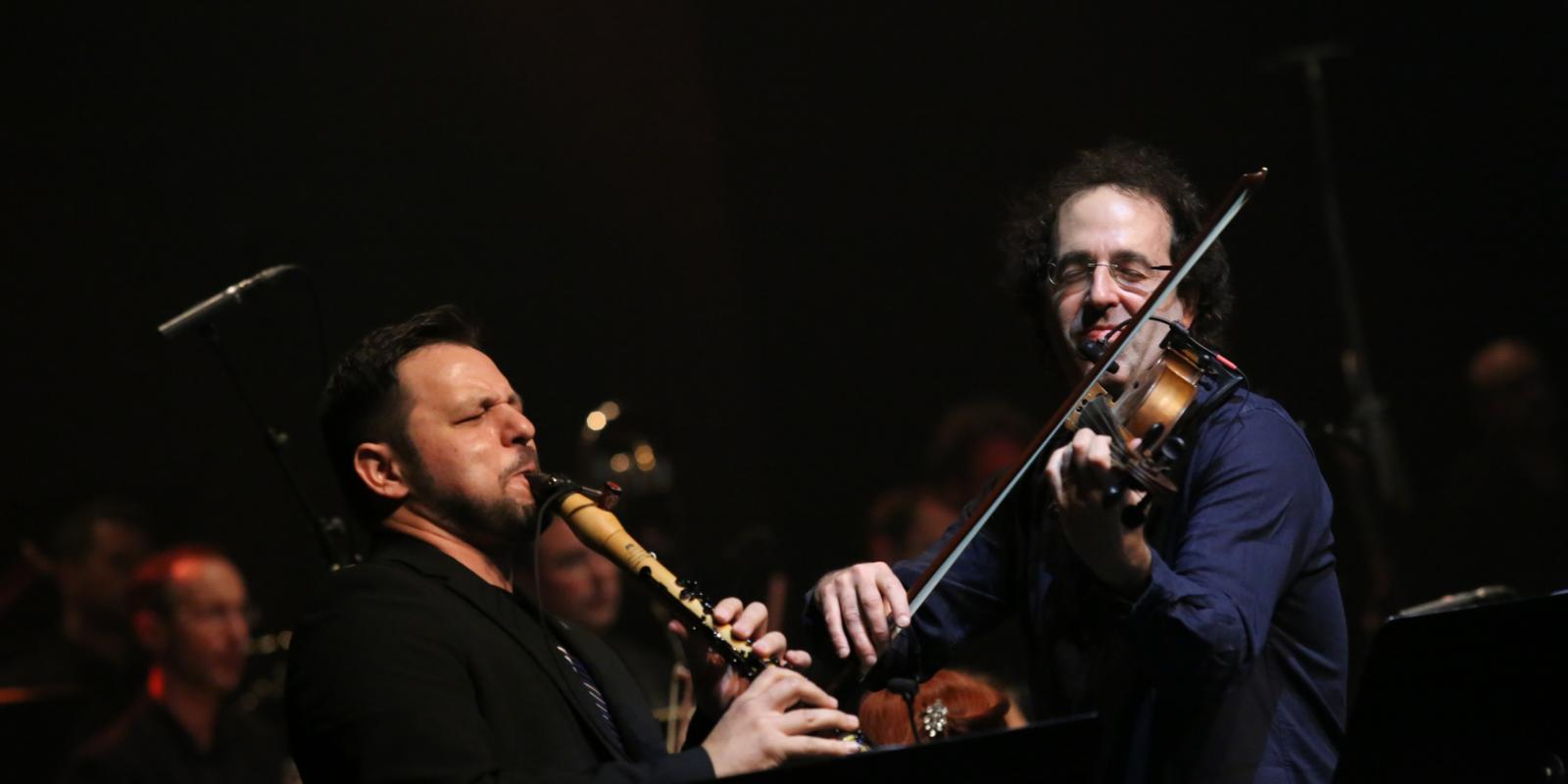 Jonathan Keren
Composer, arranger and violin
Composer, arranger, violinist, and multi-instrumentalist Jonathan Keren has received numerous awards for his works, in Europe, Asia, and the United States.
His pieces are regularly perforrmed in the most important festivals and concert halls across the world, such as Carnegie Hall and Lincoln Center in New York, Tanglewood Music Festival in Boston, the Louvre Museum in Paris, the Berlin Philharmonie, the Hamburg Embphilharmonie, the Tel Aviv Opera, the Tivoli Hall in Copenhagen, the Seoul Arts Center, and the Musashino Concert Hall in Tokyo.
Jonathan Keren studied composition at the Juilliard School of Music in New York, in the class of Samuel Adler and Milton Babbitt. He was then named Composer in Residence at the Fountain Chamber Music Society, for a period of four years. In 2004, he received in New York the ASCAP award, one of the most important prizes in the world of composition.
In 2007, his piece for piano solo Fantaisie, mais deux Fantastrophes was released by the Naïve label and also performed by several pianists across the world. In 2011, Jonathan Keren wrote the libretto and also composed the music for a singular new work, based on the famous novel by Nicolai Gogol, "Diary of a Madman".
As a violinist, Jonathan Keren has performed with numerous ensembles and groups, in a variety of repertoires, genres, and styles, from Baroque, Classical, and Contemporary music, all the way to jazz, rock, blues, Irish folk, Turkish traditional music, Klezmer, and Balkan improvisations.
Jonathan Keren has recently participated - as violinist, composer, arranger and improviser - in Geneva Camerata's album Sounds of Transformation, released internationally by Sony Classical.