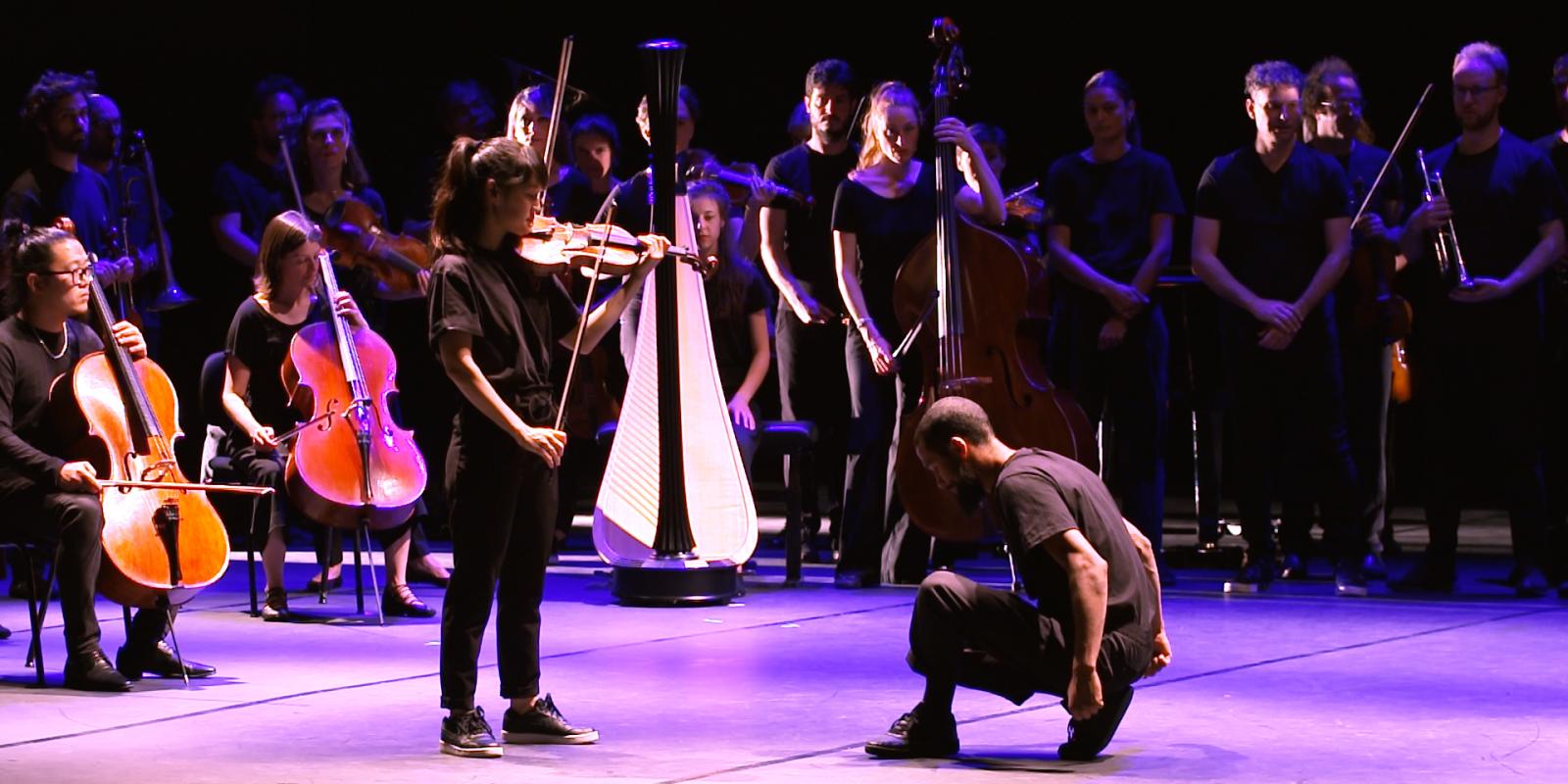 Grichka
Choreography, hip hop and krump dance
As a child, Grichka impressed those around him with his exceptional dancing talent. Spotted by several choreographers and dancers, he trained at a very young age in many styles, from classical dance to African dance, via hip-hop and contemporary dance. At the age of eleven, he discovered urban dance with choreographers Kader Attou and Dominique Lisette and then joined choreographic shows with major companies such as Black Blanc Beur, Accrorap and Revolution.
In 2005, through David LaChapelle's documentary RIZE, he discovered his favourite dance, krump, which allowed him to express with energy his personality, his mixed-race roots and his spirituality. He quickly decided to go back to the roots of this movement and, in 2006, went to where it all began: the ghettos of Los Angeles. In 2008, he joined the NY Madness Fam in the United States, giving him the status of precursor and initiator of the krump movement in Europe. Grichka has participated in numerous battles and has twice won the EBS world krump championship.
Also an international krump and hip-hop teacher, in 2019 he decided to delve into the world of contemporary choreography and directing, to propose a new show, called Birth. In 2021, he was invited by TanzKomplizen Theater and the Offensive Association in Germany to choreograph A Human Race, a piece that explores the subject of structural racism, with Stravinsky's Rite of Spring as music.