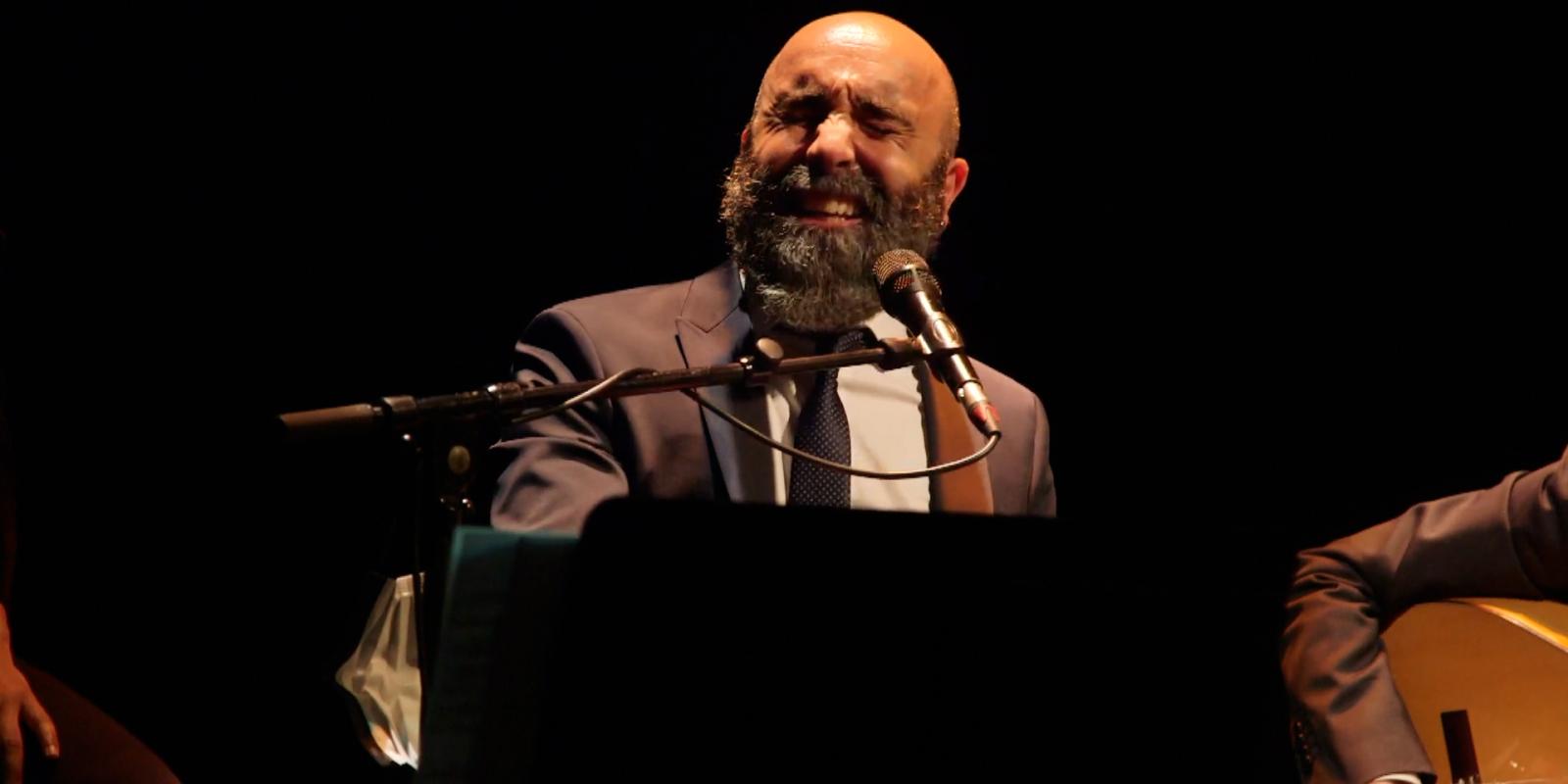 Alberto Garcia
Flamenco vocals
With his dazzling charisma and boundless generosity, Alberto Garcia is considered a true figure of flamenco on the European scene. His knowledge of many musical repertoires, including baroque, classical, Maghreb folk songs and Indian music, makes him a fascinating performer.  
In 1997, he made his stage debut with the great French actor Jean Marais in "L'Arlésienne". Following the dazzling success of this show, he was invited by the director Thomas le Douarec to take part in the show "Le Cid Flamenco", on an international tour.
Very quickly, Alberto Garcia was asked to perform alongside renowned flamenco singers and dancers such as Curro Fernandez, Andrés Peña, Alfonso Losa, Ana Morales, Miguel, Jesús Guerrero, Mariano Campallo or Paquera de Jerez.
In addition, Alberto Garcia has recorded numerous albums with various international artists. He has collaborated with Ibrahim Maalouf, Louis Winsberg, Minino Garay, Stéphane Chausse, Christophe Walemme, Afio Origli and Sylvain Luc. In 2016, he recorded the album Joy with La Caja Negra, which received the "Album Inclassable" award at the Victoires du Jazz.
In recent years, Alberto Gracia has been working with the great pianist Alexandre Tharaud on a new show that combines classical music and the world of flamenco. With this new project, he has performed in numerous concert halls and festivals around the world.