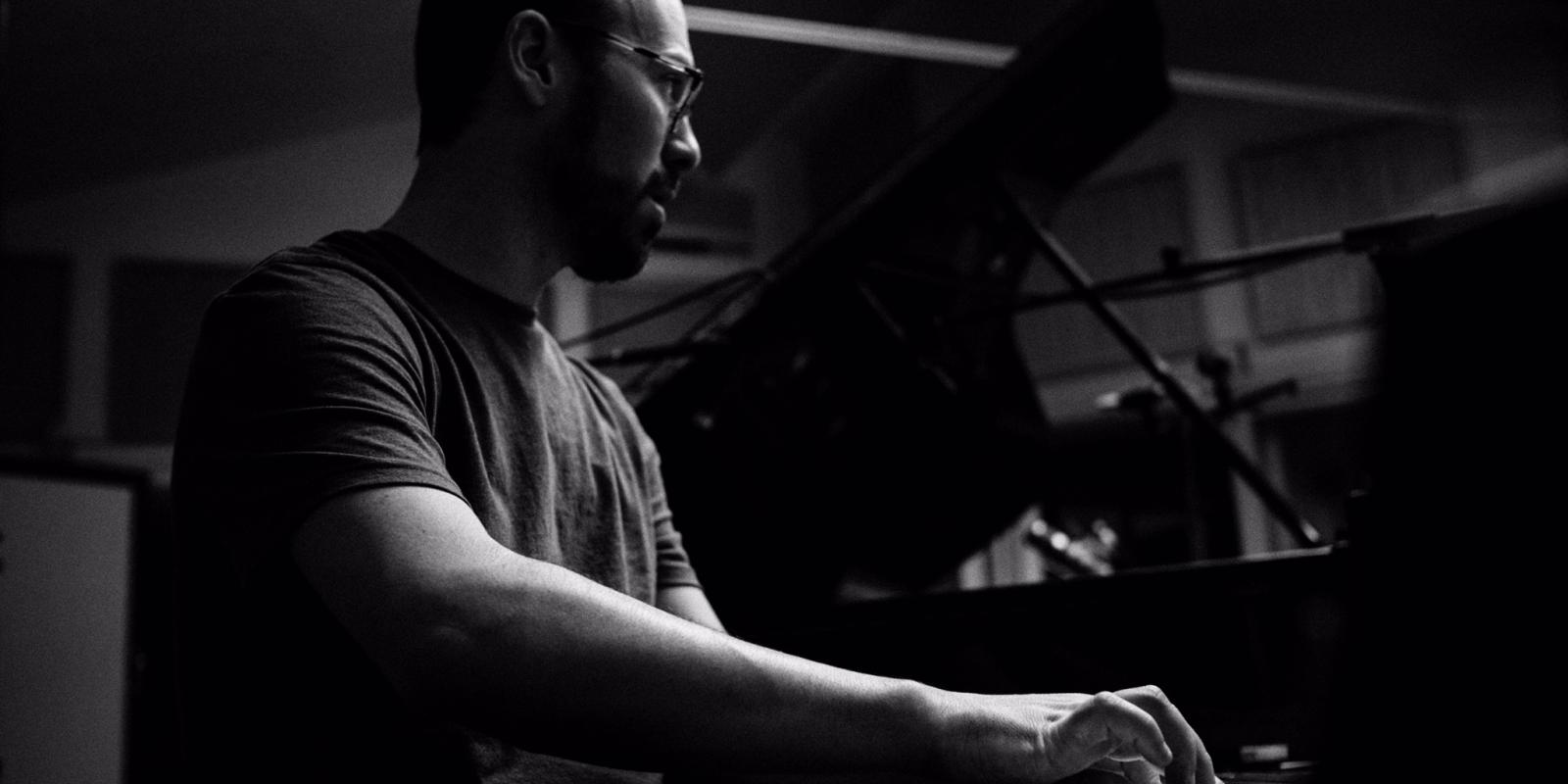 After a serious knee injury interrupted a promising basketball career, Yaron Herman began playing the piano at the age of sixteen. His apprenticeship, under the guidance of Opher Brayer, encouraged a holistic vision in which the study of music is part of a whole that includes philosophy, psychology and mathematics.
His career took a sharp turn with the release of his first album Takes 2 to Know 1, created with drummer Sylvain Ghio. Thanks to his trio album, A Time for Everything, with bassist Matt Brewer and drummer Gerald Cleaver, Yaron Herman was elected Instrumental Revelation of the Year at the 2008 Victoires du Jazz.
Everything followed very quickly and this gifted pianist multiplied his collaborations with numerous artists such as saxophonist Raphaël Imbert, singer and guitarist Matthieu Chedid and clarinettist Michel Portal.
The first jazz pianist to play in the Forbidden City, Yaron Herman has made several world tours in the most prestigious festivals and theatres. He also directed the Jazz Academy of the Montreux Festival for three years and then founded the Musical Academy of the Hamburg Philharmonic. This creative, abundant and atypical career is the framework of a fascinating and generous reflection in a book entitled Le Déclic Créatif, written by him. He also gives talks on the subject of creativity at a TEDX. 

Recently, Yaron Herman released "ALMA", his tenth album, an entirely improvised body of work that is both a staggering snapshot of the moment and a rich mirror of his past, which gave rise to two memorable concerts at the Théâtre de l'Athénée.