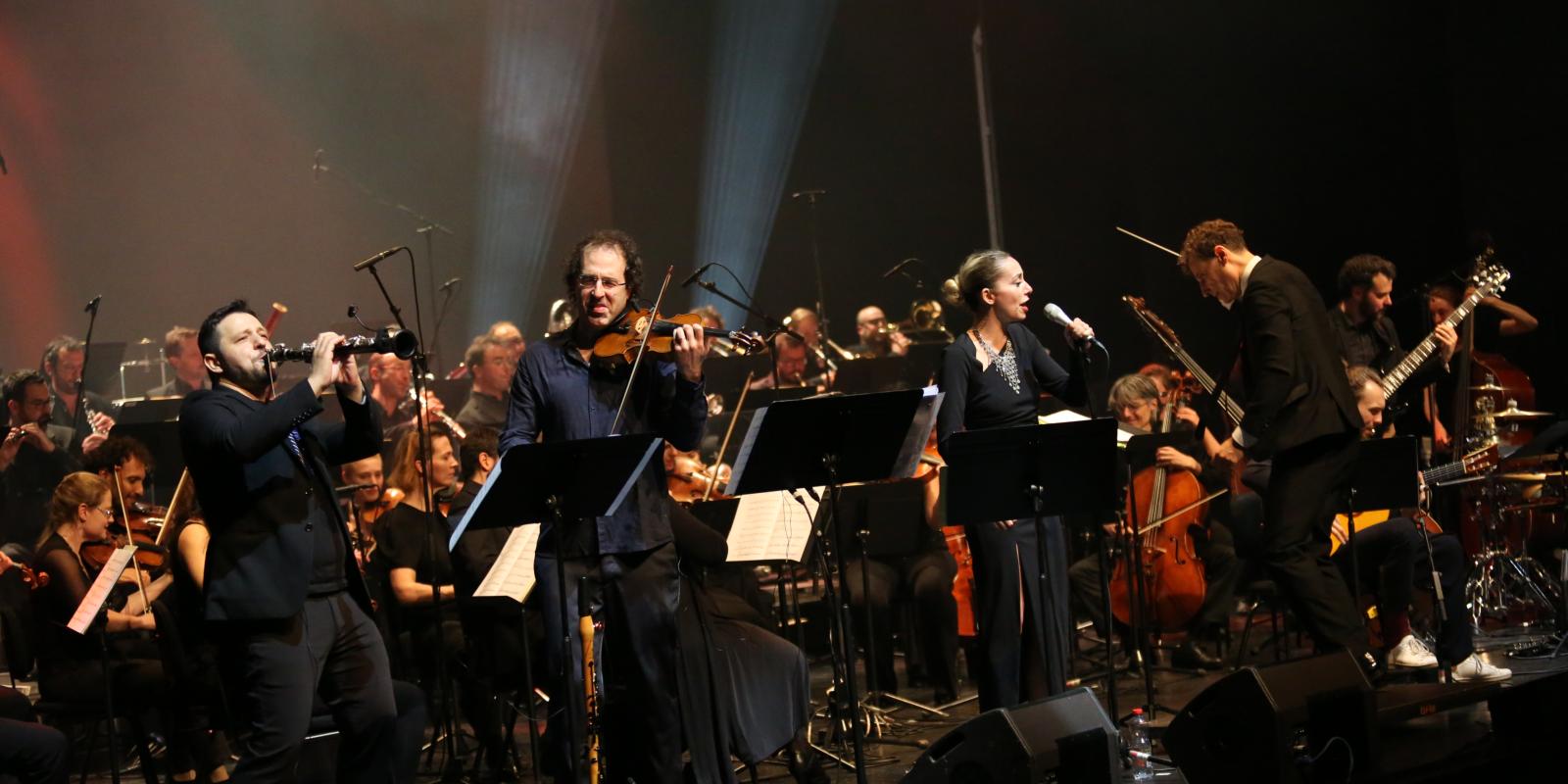 Ismail Lumanovski
Balkan clarinet
With his intoxicating charisma, stunning virtuosity and explosive rhythmic abilities, Ismail Lumanovski is recognised worldwide as one of the most compelling clarinetists of our time. Born in Bistol, Northern Macedonia, he is one of the few artists to pursue two parallel careers simultaneously, one as a classical musician and the other as a folk improviser and performer. Winner of numerous international competitions in Europe and the United States, Ismail Lumanovski has performed at major festivals and concert halls around the world, including Carnegie Hall in New York, Salle Pleyel in Paris, Beijing Concert Hall in Beijing, Luzerner Saal in Lucerne, Severance Hall in Cleveland, Berklee Performance Hall in Boston, and the Emirates Palace in Dubai.
Considered one of the leading specialists in Balkan, Gypsy and Turkish music, Ismail Lumanovski has been invited to perform with leading world music artists and groups such as Al di Meola, Selloane Nkhela, Marcel Khalife, Husnu Senlendirici, and the Berklee Middle Eastern Fusion Ensemble.
In the classical field, Ismail Lumanovski has performed as a soloist with prestigious conductors such as Pierre Boulez, as well as with renowned orchestras and ensembles such as the Deutsche Kammerphilharmonie, the Lucerne Festival Orchestra and the New Juilliard Ensemble. With his group, the New York Gypsy All-Stars, Ismail Lumanovski tours extensively in Asia, Latin America and Australia. Combining jazz, Balkan music, improvisation, gypsy rhythms and contemporary classical music, the performances of this atypical ensemble have recently been described by the American press as "unforgettable" and "mind-boggling".